Tencel Kids Short Set - Animal Prints
Available in 12M to 9Y size. For sizes which are out of stock, please Whatsapp us to pre-order as restock will arrive in mid to end October 2021.
Fabric: 100% Tencel™ Intimate (MICROmodal) from Lenzing Austria
Give a perfect second-skin sensation
Hypoallergenic, perfect for sensitive skin
Heavenly soft & Easy to care for
This product is biodegradable - melt back to earth after 16weeks buried under ground
Click Here for more choices from Hamako Tencel Micromodal collection
'Heavenly softness is guaranteed'
Do you have babies/ kids with sensitive skin or they are hot sleepers?
They need breathable and cooling material for our humid and hot climate, and must be moisture absorbent too.

Tencel material is one of the best material to give these for your babies/kids.

What kids say about Hamako Tencel clothes?
"These are so soft and cooling, mommy!" Edeline, 7
"I want to wear this one everyday!" David, 5
"This is my favorite PJ mommy" Baron, 2.5
Apparels from Hamako are made from Tencel Micromodal (the most premium grade of Tencel available in the market). International brands like Gucci, Victoria's Secret and Giorgio Armani are amongst many brands that use the same Tencel we are using in their range too. Fabrics don't get more luxurious than this.
What is Tencel Micromodal ?
Like Bamboo, Tencel is also made from a renewable resource. Tencel is made from plant material, specifically Beech Wood and Eucalyptus trees.
Tencel has anti-microbial properties and can resist dust mites and fungal growth.
Silky Soft + Strong + Safe on Sensitive or Easily Irritated Skin
Thanks to its natural structure, Tencel is super soft and smooth on the skin. The end product has a smoother surface that is not only comfortable but also safe to those with sensitive or easily irritated skin.
Tencel is also strong and durable which makes it easy to maintain.
Improved Breathability + Moisture-Wicking Properties
Tencel is an extremely breathable and absorbent fabric. It is ideal for warm sleepers as the Tencel fabric can wick excess moisture away quickly, keeping the body cool during sleep in a variety of climates.
Good moisture management also limits bacteria growth without the need for any chemical additives. Tencel is also hypoallergenic and biodegradable.
Less Wrinkling + Fading
Tencel is generally less prone to wrinkling and less vulnerable to fading with regular washing. It is also less likely to shrink and not prone thinning out over time.
Tencel is capable of keeping 85% of its dry tenacity under wet conditions, allowing the fibers to retain their shape. This makes Hamako Tencel Intimate Apparels and Accessories quick to dry and fairly easy to iron and care for.
Baron & Co is an official distributor for Hamako and is the 1st store to provide Tencel Baby and Kids Clothes in Malaysia.
Should you have any inquiries, please feel free to DM us on Instagram (@baronandco.kids) or just Whatsapp us at Here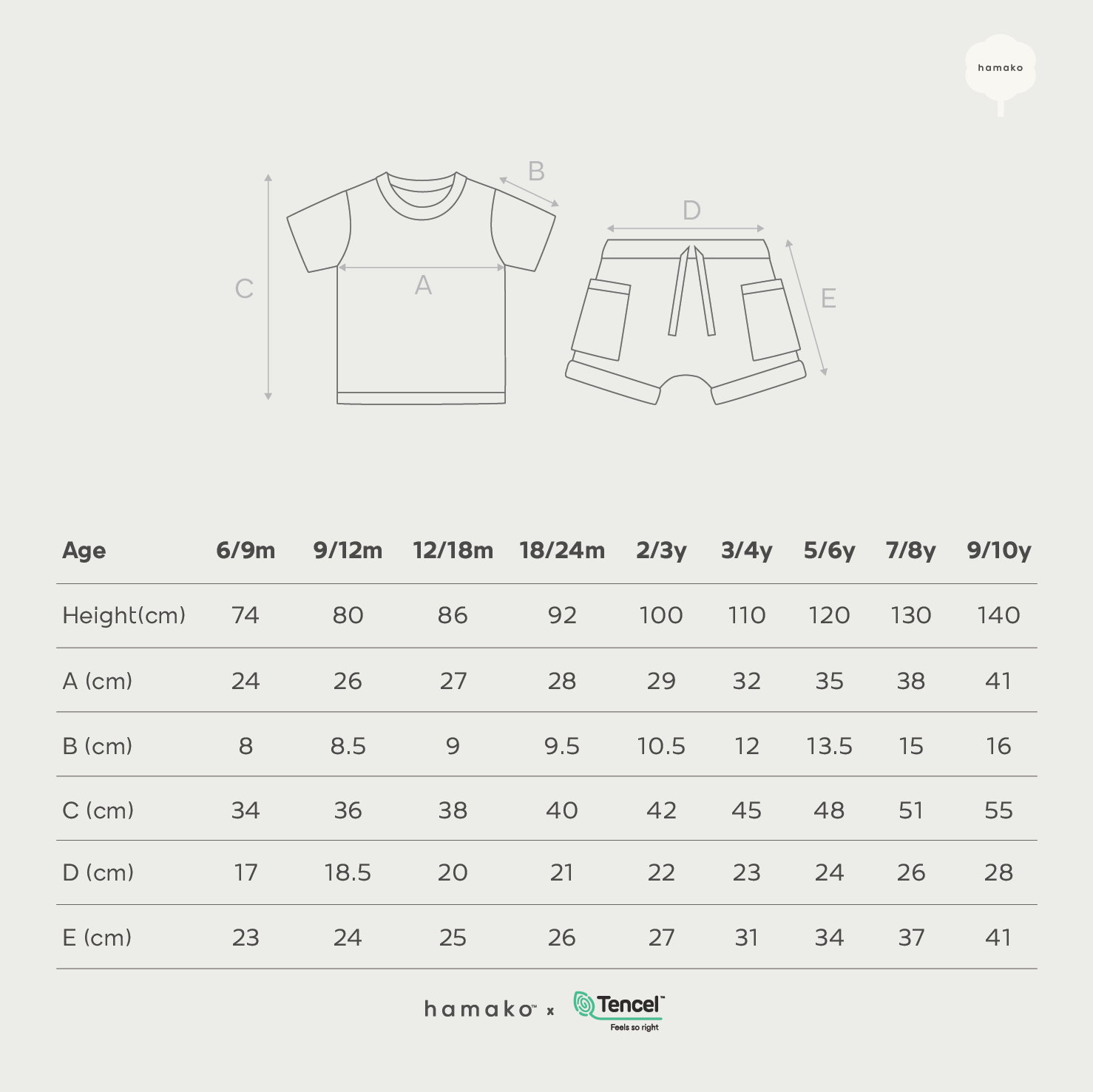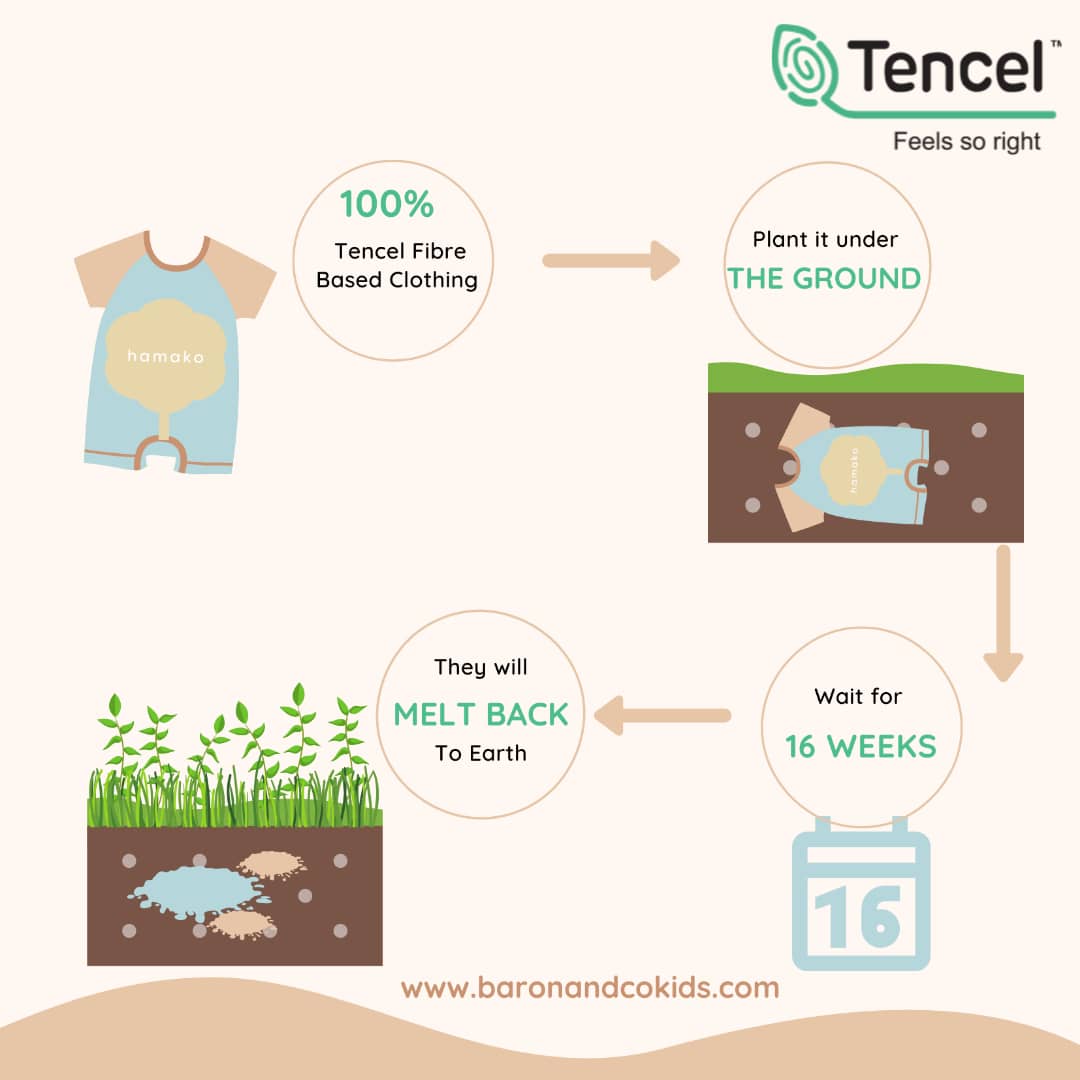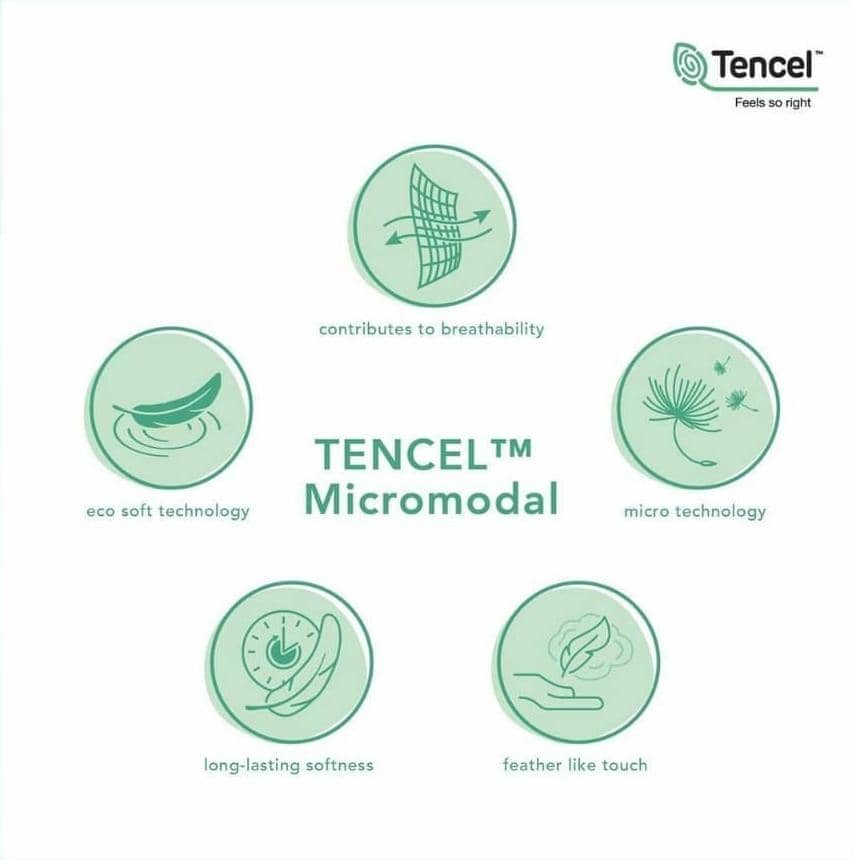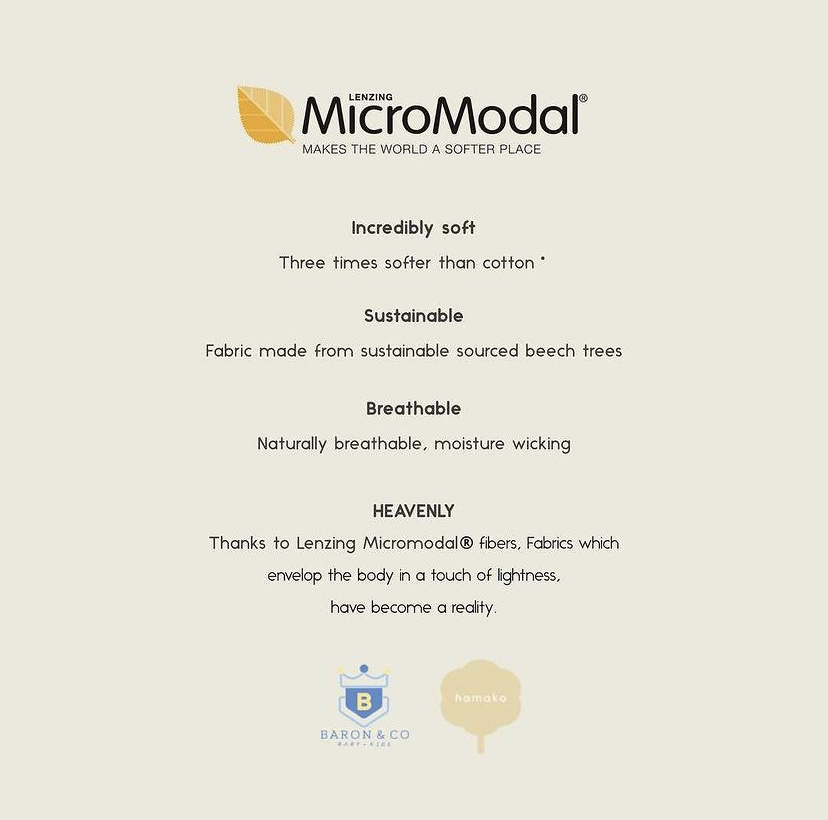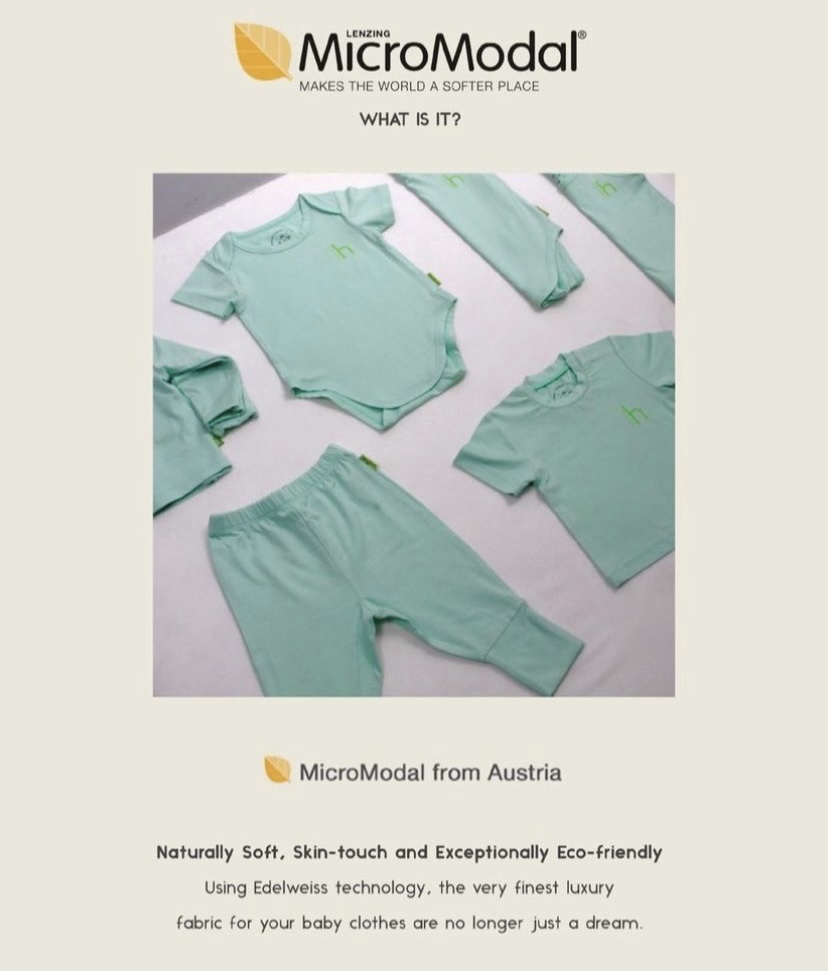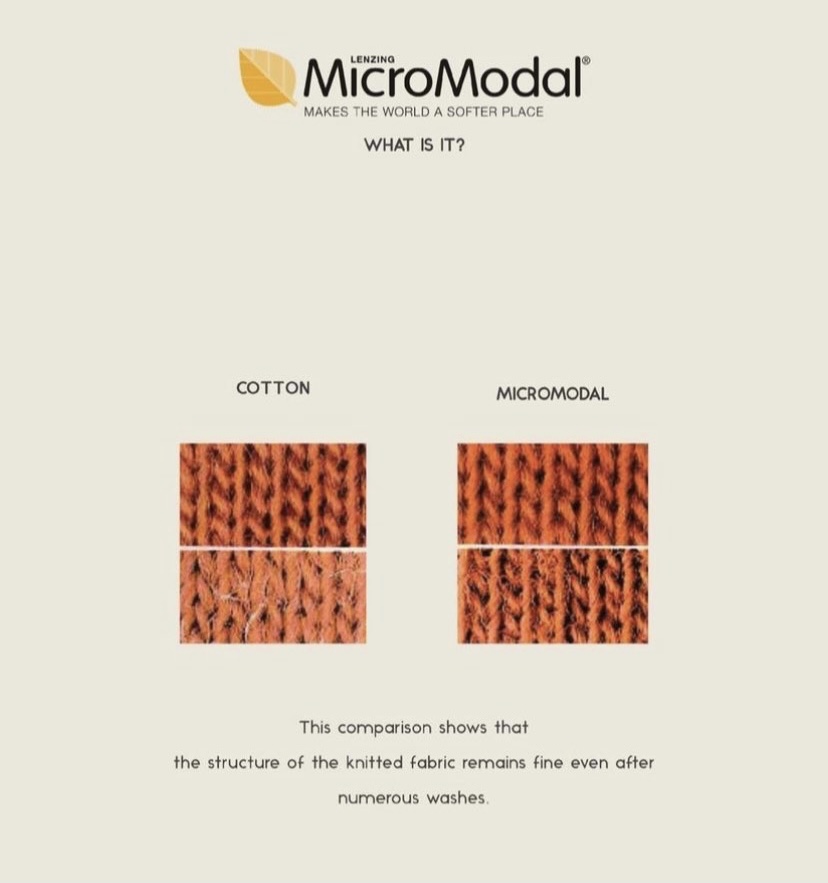 Click Here for more choices from Hamako Tencel Micromodal collection
For mobile view, Add To Cart blue button is at the bottom of your mobile screen.
Kindly check the size chart/guide before making a purchase, as certain products may have smaller cutting.
Free Shipping
Enjoy our free shipping with only minimum purchase of RM120 (WM)/ RM300 (EM) / S$100 (Singapore)
Note that for non-gift orders above RM120 will be in white kraft box, no ribbons and not bubblewrapped. Please insert a note it is a gift so we will wrap with ribbons and bubble wrap the box.
Free Giftbox and card
Every order below RM120 will be delivered in our recycled canvas bag in mailer bag, but you can opt for our lovely specially designed eco-friendly kraft box at RM5 (free of charge for orders above RM120) which is perfect for gifting, and we provide free greeting cards! Just let us know your love messages at check-out page.
If you would like us to send a better giftbox, we have our premium magnetic hardcover giftboxes optional at RM 20 each (you can add it to cart from the product list) or it will be free of charge at check-out when it is your 1st purchase of RM 350 and above (or RM500 for subsequent purchase)