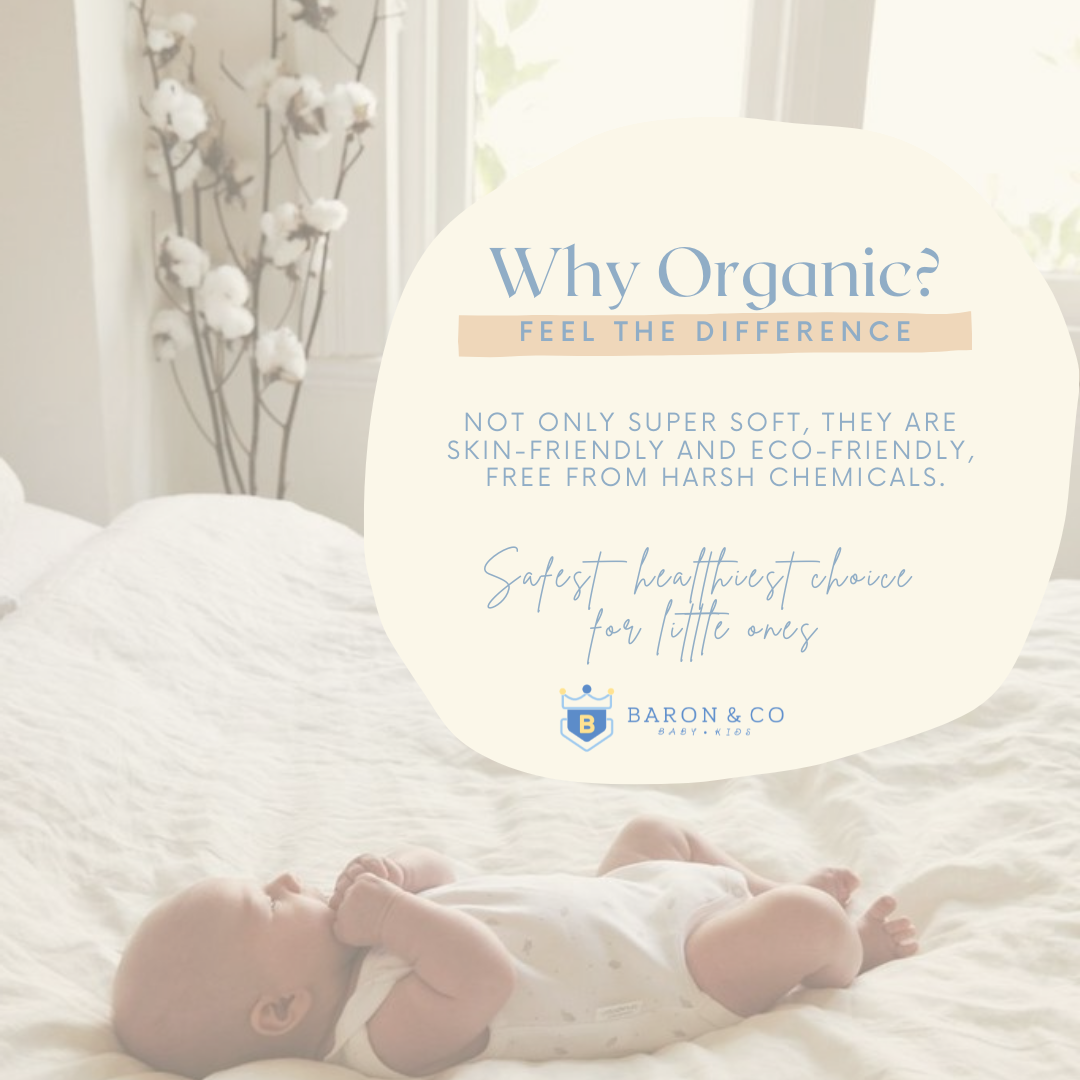 Purebaby is a 20 years old Organic Baby brand in Australia which retailed in over 300 stores worldwide including Harrods UK; they are probably the softest baby clothes you ever touched.
Purebaby has been awarded Best Organic Babywear in 2023 by Parenthood Magazine Malaysia.
An item of Purebaby Organic clothing begins its life as the purest, softest organic cotton available.
We want you to feel confident that our clothing is the safest and healthiest choice for your baby, so we choose organic cotton certified by the Global Organic Textile Standard (GOTS), means that our certified organic items contain at least 95% organic fibres, and our dyes are free from harsh chemicals, bleaches and other irritant and pollutant materials.
Our soft breathable cotton doesn't trap heat hence very cosy for babies, especially when they are unwell or having fever. The fabric maintains its softness, durability and quality, even when it is washed and worn time and again and will keep its shape and softness for many years.
It is important to us at Purebaby that you can feel the quality and softness in every single garment, as we want no less than the best for your little ones.
Purebaby - Baby Essentials