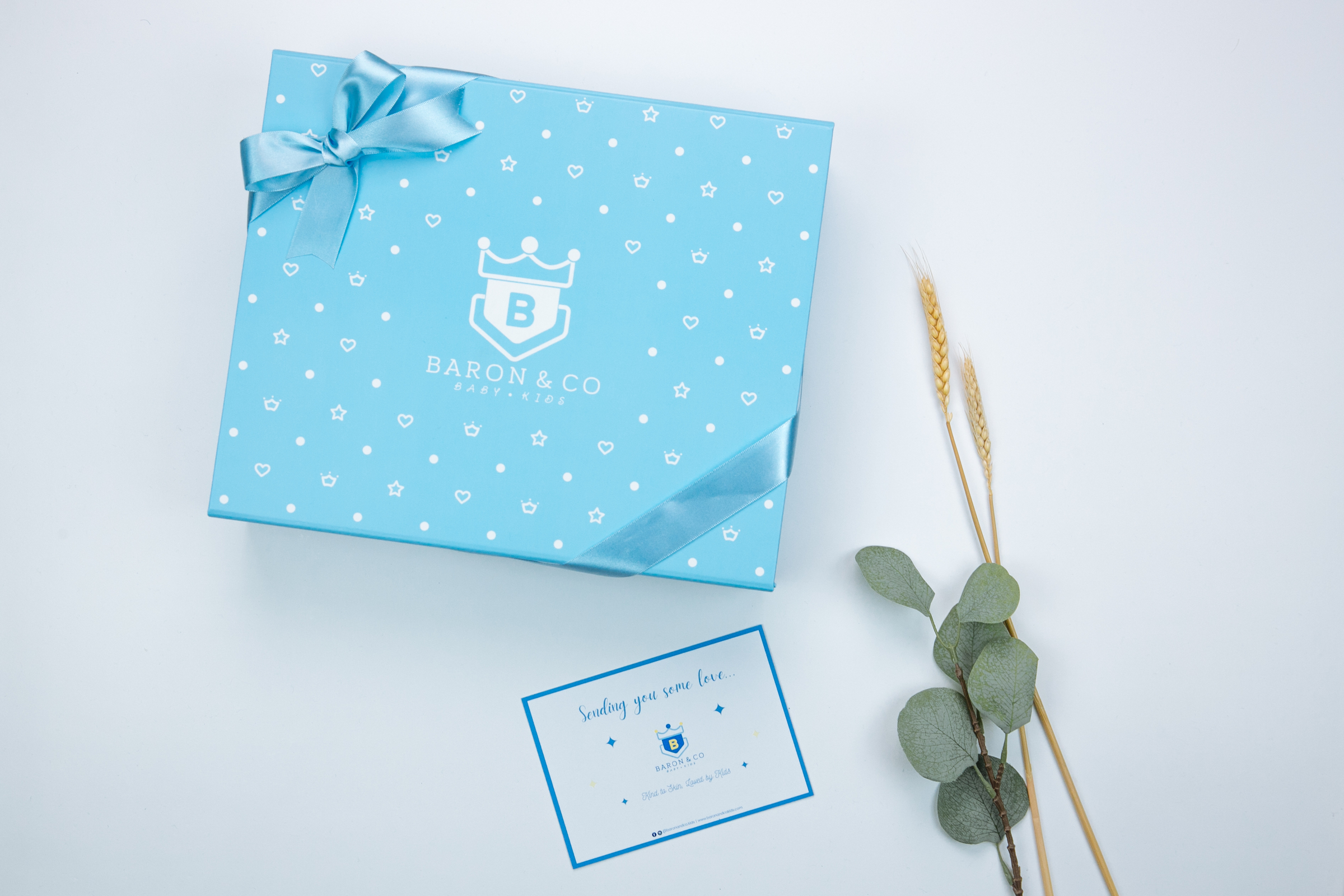 Gifting is always a happy event! Especially for babies and kids.
Baron & Co has curated some baby shower newborn/ newborn / full moon/ 100days giftsets for your convenience. You can also create your own giftbox, by selecting the pieces yourself and the premium blue giftbox (the premium giftbox is Free with min. purchase of RM300/S$100).
If you don't wish to opt for the premium giftbox, we have our free eco-friendly giftbox, you just need to let us know at check-out that it is a gift and we will ribbon wrap the white giftbox for you.