Bamboo Signature Gauze Handkerchief - Pure 10pcs set - 33cm.
Every day we have to clean our lovely baby, wipe their mouth/drool, etc. Gauze handkerchief is such an important must-have daily item.
Bamboo grows in a natural environment with sunshine and humidity, can protect the baby's skin. The Bamboo Bebe gauze is made of 70% bamboo and 30% cotton. It has no fluorescent agent, no pesticides, no chemical fertilizers, and brings no irritation.
It is soft and luxurious, which is produced in Korea from fabric to sewing, and to end production. Bamboo fiber and cotton are cross-woven to balance the tension of the two fibers, avoid the formation of hard wrinkles. There will be almost twice softer and smoother after washing.
Bamboo Bebe believes that there is no need to compare with other similar products. Bamboo Bebe is the only South Korea baby goods producer that has passed the European Oeko-Tex certification and passed the hazardous substance test.
In addition, it has also passed ISO9001 quality management and ISO14001 environmental management certification.
The signature bamboo gauze uses special spinning technology, avoiding the thread to break and outcrop, increasing the durability of the gauze and reducing fiber dust, which is suitable for sensitive skin. It has passed the peel-off test in FITI and KOTITI.
Material:
70% bamboo, 30% cotton
hypoallergenic, antibacterial, UV protection, odor-free, moisture absorbent.
Click Here for more choices from Bamboo Bebe collection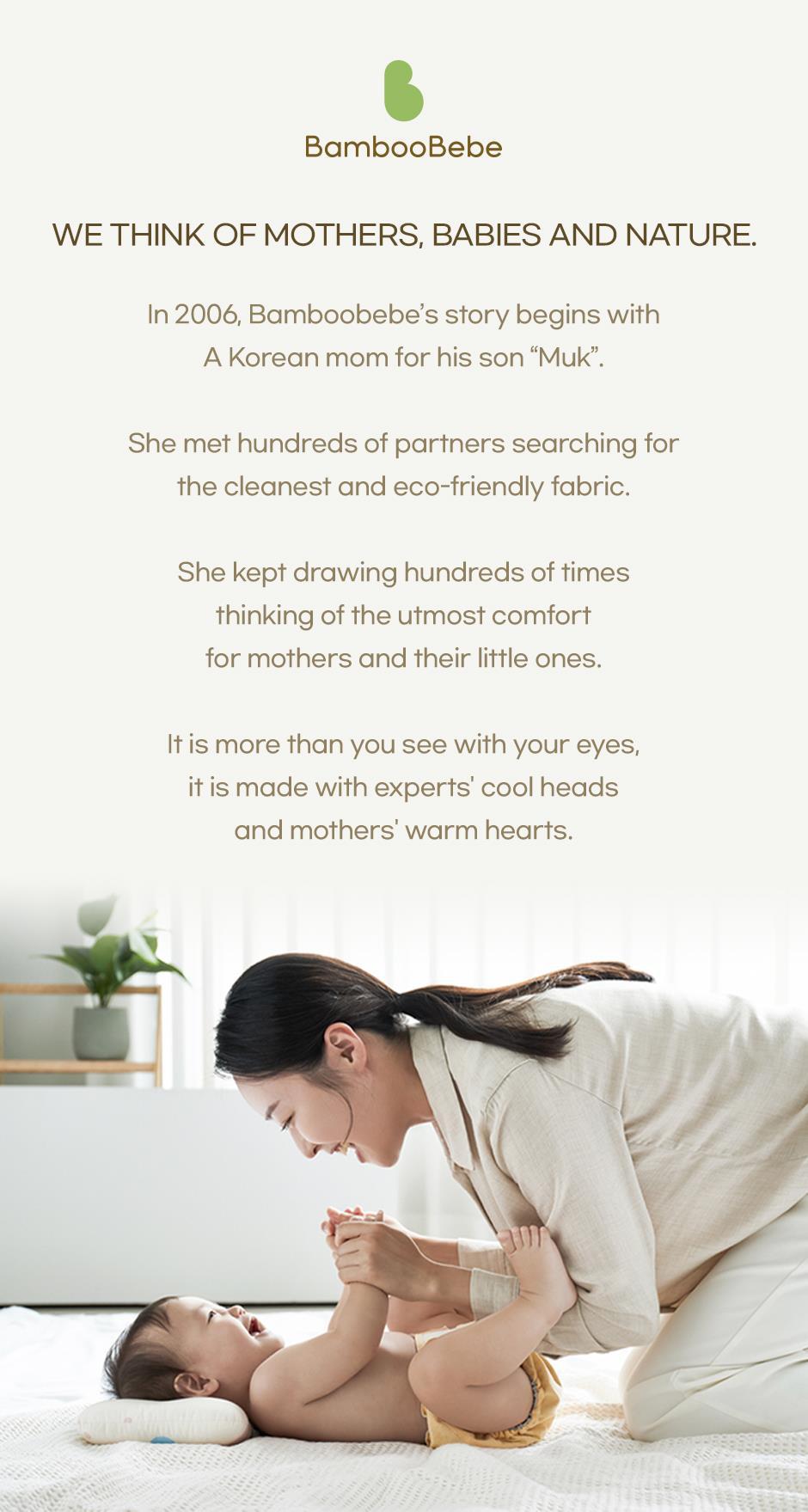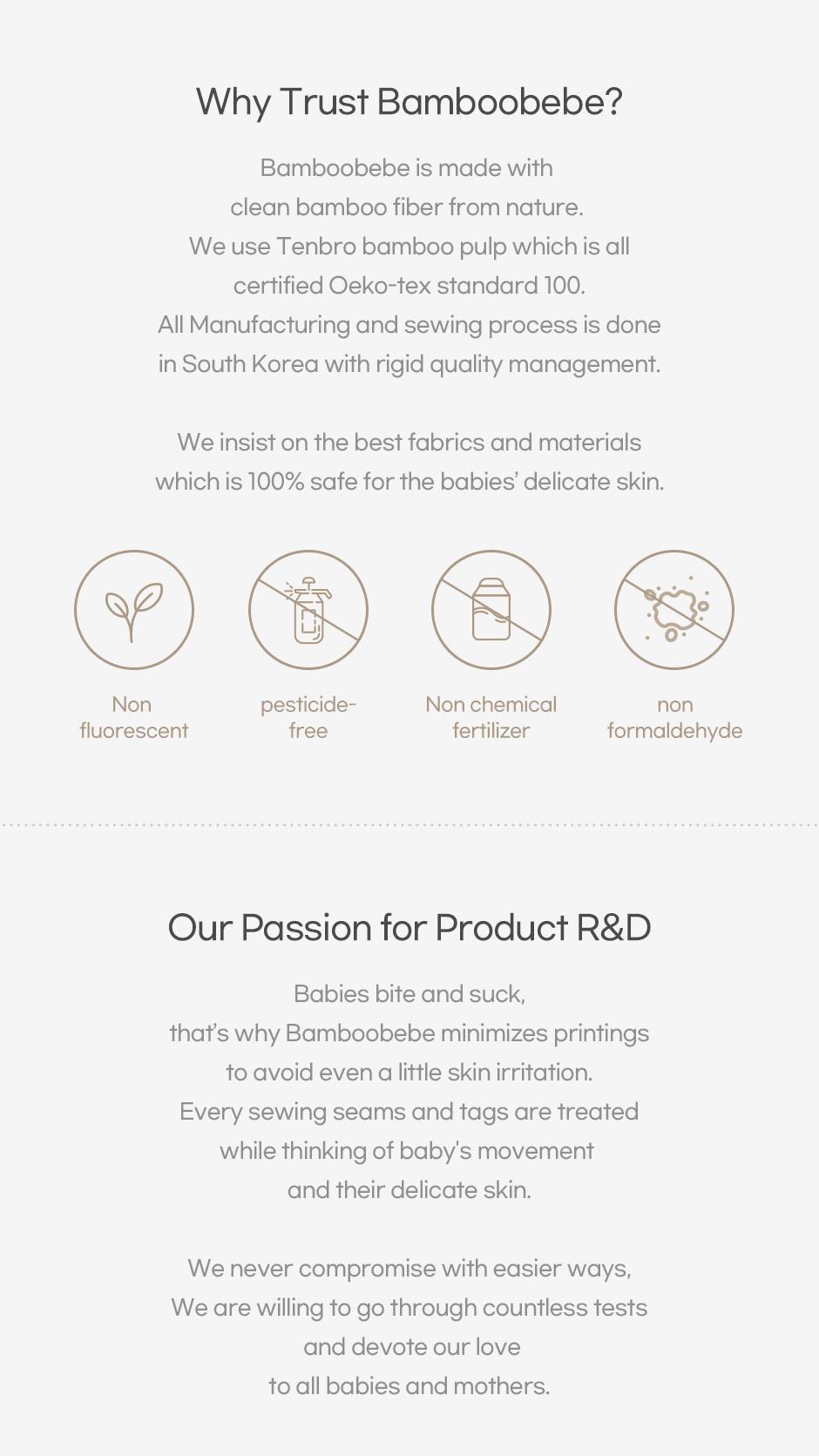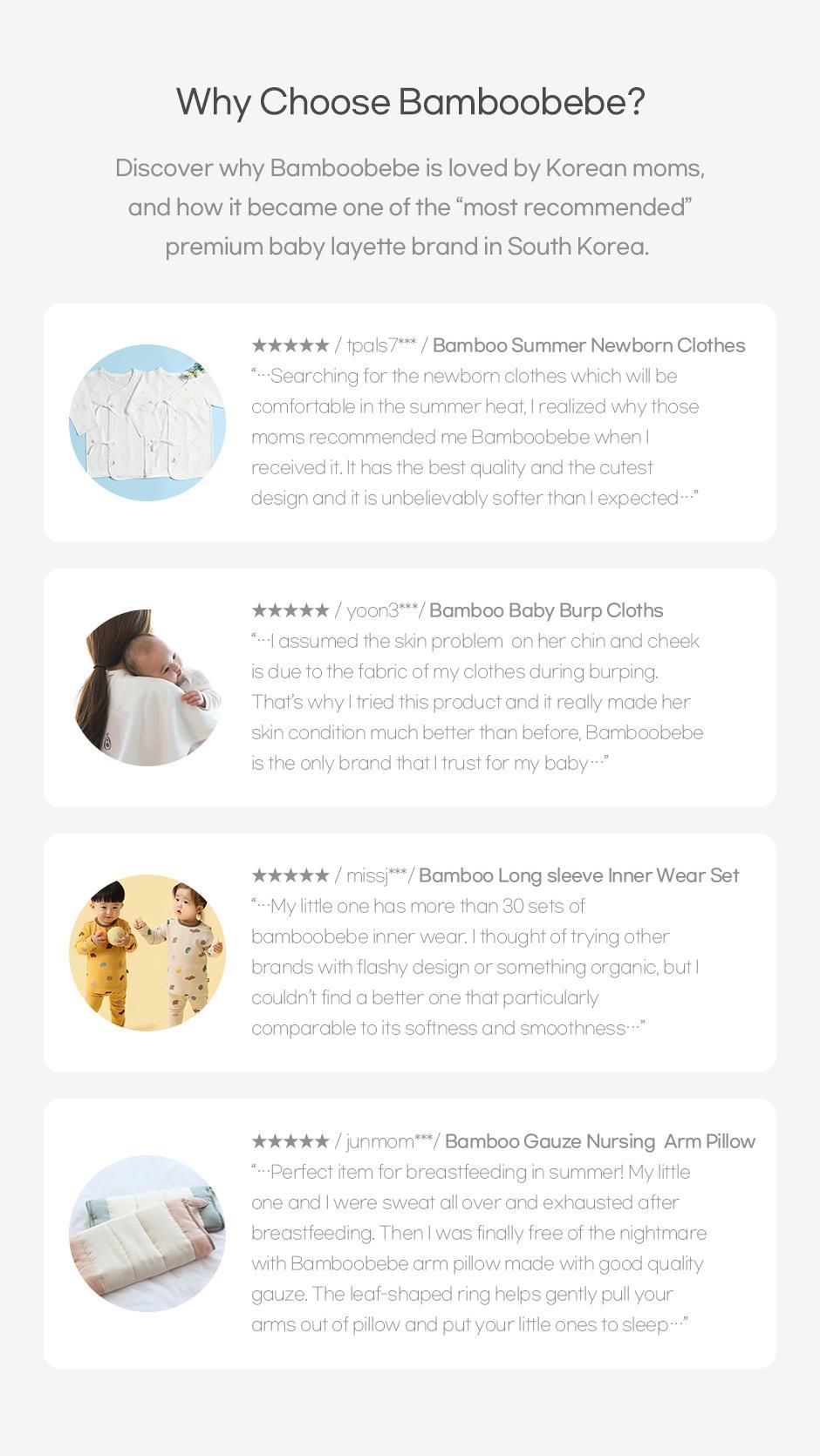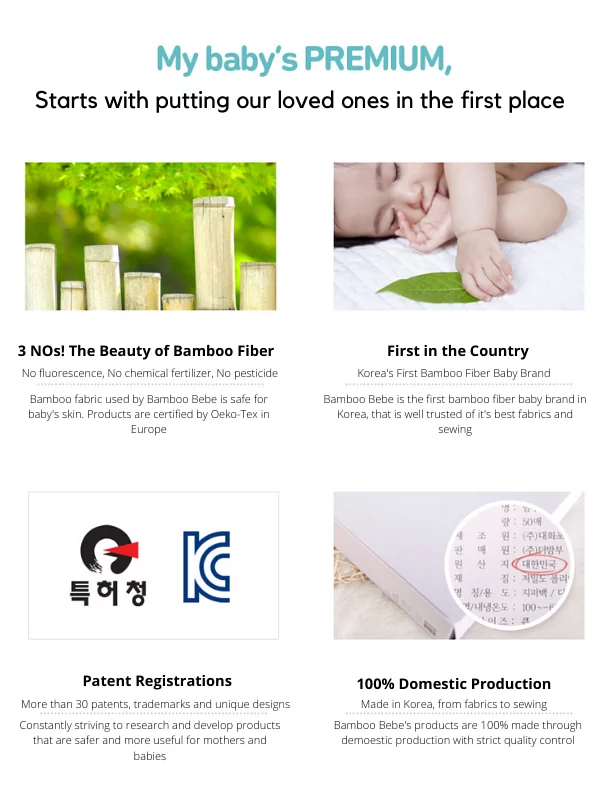 For mobile view, Add To Cart blue button is at the bottom of your mobile screen.
Kindly check the size chart/guide before making a purchase, as certain products may have smaller cutting.
Free Shipping
Enjoy our free shipping with only minimum purchase of RM120 (WM)/ RM300 (EM) / S$100 (Singapore)
Note that for non-gift orders above RM120 will be in white kraft box, no ribbons and not bubblewrapped. Please insert a note it is a gift so we will wrap with ribbons and bubble wrap the box.
Free Giftbox and card
Every order below RM120 will be delivered in our recycled canvas bag in mailer bag, but you can opt for our lovely specially designed eco-friendly kraft box at RM5 (free of charge for orders above RM120) which is perfect for gifting, and we provide free greeting cards! Just let us know your love messages at check-out page.
If you would like us to send a better giftbox, we have our premium magnetic hardcover giftboxes optional at RM 20 each (you can add it to cart from the product list) or it will be free of charge at check-out when it is your 1st purchase of RM 350 and above (or RM500 for subsequent purchase)